Cosmetic Smile Makeovers
Even if your smile is in great health, it's not uncommon to want to alter certain aesthetic features of your smile. For instance, many patients desire a brighter smile or want to change the overall shape of their teeth. With cosmetic dentistry, our patients have the power to design their dream smile and we'll help turn it into a reality! Contact our office in Whitsett, NC, to schedule your cosmetic consultation.
CONTACT US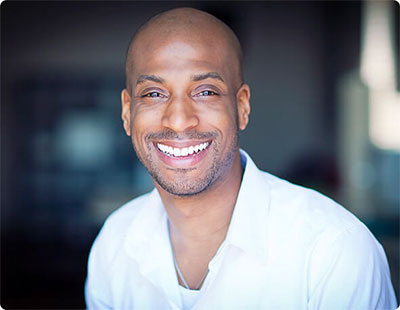 Porcelain
veneers
Veneers are thin, yet durable shells of porcelain that are bonded to the front side of teeth. Before placing the veneers, our team removes a layer of enamel from the teeth to make sure that the veneers sit flush next to the teeth not receiving veneers. Veneers can correct a variety of tooth imperfections to give patients' smiles a more uniform appearance. They can fix:
Misshapen Teeth
Severely Discolored Teeth
Short Teeth
Small Gaps Between Teeth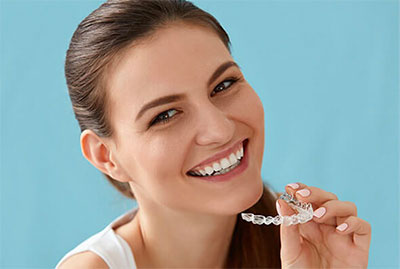 Professional

Teeth Whitening
For patients looking for a way to fit teeth whitening into their schedule, we offer take-home whitening trays. Our custom and one-size-fits-all trays also come with extra-strength bleaching gel and a set of whitening instructions to help you get the most out of your treatments. With our whitening trays, you can get professional-grade whitening results in the comfort and convenience of your own home!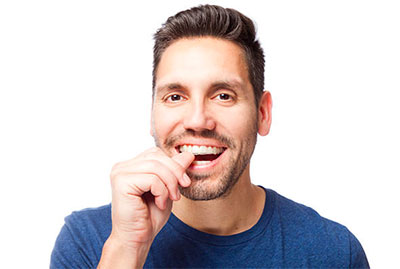 Invisalign®

Clear Aligners
Are you putting off straightening your teeth because you don't want to deal with uncomfortable, noticeable metal braces? We understand! We offer a clear alternative to braces with Invisalign. This orthodontic option utilizes a series of discreet aligners to reposition your teeth over time. With Invisalign, you can feel confident in your smile throughout the entire straightening process and still achieve the results you desire.