Advanced Restorative Dentistry Services
At LTR Dental in Whitsett, NC, our office has a variety of restorative treatments to ensure that you can maintain great oral health through every stage of life. Whether you're dealing with tooth decay, dental trauma, or tooth loss, our skilled team can help! We'll craft a personalized treatment plan with high-quality services to get your smile back up and running in no time at all. We make sure that your smile looks, feels, and functions at its best!
CONTACT US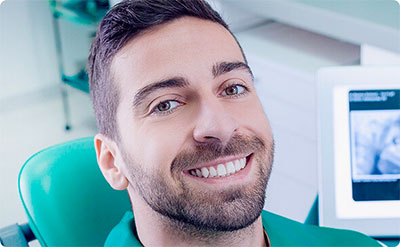 Tooth-Colored

Fillings
Tooth decay often leaves behind a misshapen area after it's removed. To reshape the tooth and improve its health and appearance, we utilize composite resin, tooth-colored fillings. Fillings have a putty-like consistency which allows us to mold the filling to fit perfectly over the misshapen area and blend in seamlessly with the natural tooth structure.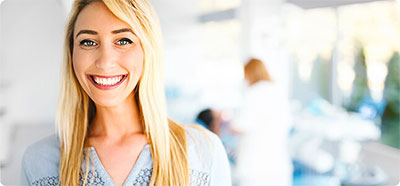 DENTAL

Crowns

Crowns are realistic-looking, ceramic dental caps that go over existing teeth. They are custom-designed to look, feel, and function just like natural teeth, so most people won't even be able to tell the difference. Whether you have missing, damaged, or infected teeth, crowns can help with a wide range of dental needs.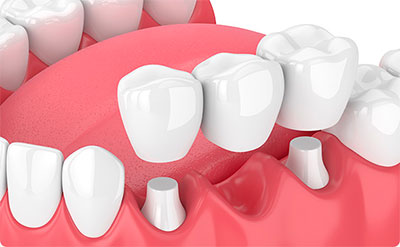 DENTAL

BRIDGES

Bridges are appliances that have dental crowns on either end and replacement teeth in the middle. We offer both traditional and implant-supported bridges for you to choose from. With traditional bridges, the crowns will cover existing teeth on both sides of the space so that the replacement teeth fit snugly in the empty area. For implant-supported bridges, they will connect to dental implants placed on either side of the gap.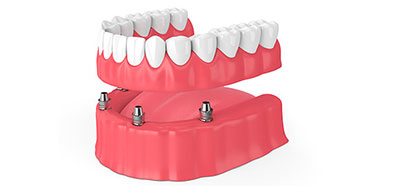 Dentures
We offer full and partial dentures to replace a complete or partial arch of missing teeth. Our dentures have natural-looking, gum-colored bases with false teeth attached. Unlike dentures of the past, our custom-fitted dentures are now more comfortable than ever before. We provide traditional dentures and implant-supported dentures so that you can choose which option best fits your needs.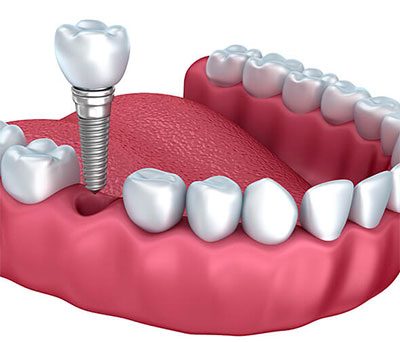 Start-to-Finish


Dental Implants

Dental implants are small posts that are surgically placed into your jawbone where your missing tooth's root once was. Implants fuse to the bone and create a stable base for tooth restorations—crowns, bridges, or dentures—to connect to at the gum line. Implants are a popular, permanent tooth replacement method that provides a reliable, stress-free tooth replacement solution.

Learn More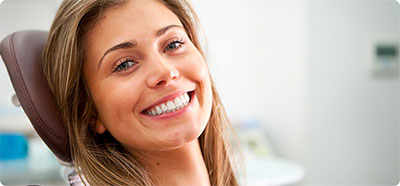 Root Canal Therapy
When teeth are severely damaged or decayed, the roots can die and the tooth may fall out over time. Root canal therapy is a revolutionary treatment that can actually save your natural tooth. We'll make a small hole in the top of your tooth and remove the diseased pulp from your tooth's canals. By doing this, we can preserve your tooth's health and alleviate any discomfort or pain you may be feeling.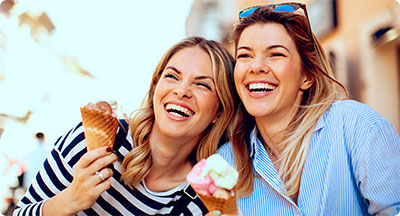 GENTLE
EXTRACTIONS
We take a conservative approach to dental care which means that we never recommend a treatment that you don't absolutely need. When it comes to tooth extractions, we always try to preserve your natural tooth before moving forward with an extraction. When they are necessary, our team does everything we can to ensure that you feel comfortable and relaxed throughout the entire process.