MEET Our Amazing Team
At LTR Dental, we wouldn't be able to provide exceptional care without being backed by such an amazing, talented team of dental professionals. From the front desk to the treatment room, you can rest assured that you're in great hands. Our team is filled with passionate, friendly individuals that are dedicated to helping you achieve your best smile. We can't wait to see you!
CONTACT US
Favorite Dessert: His mom's apple pie with cool whip
Favorite Hobbies: He loves being outdoors, golfing, traveling, and spending time with his wife and their two children.
Hometown: North Kingsville, OH

Why Dr. Thomas Loves Dentistry: He believes that helping someone feel better, build self-confidence, and live a healthier life is an incredible honor!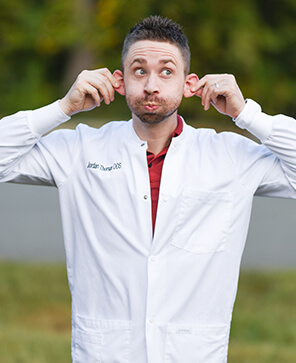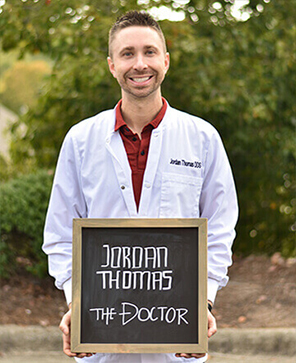 Favorite Dessert: Warm walnut brownie with vanilla ice cream
Favorite Hobbies: She has a passion for community service and loves to create, craft, and make things beautiful. She also enjoys spending time with her husband, daughter, and dog.
Hometown: Atlanta, GA
Why Dr. Patterson Loves Dentistry: I find purpose in having a career that allows me to use my most enjoyed talents to help someone improve their health and quality of life in a tangible way. My name literally means "servant" or "helper" and I believe that's what I was born to do!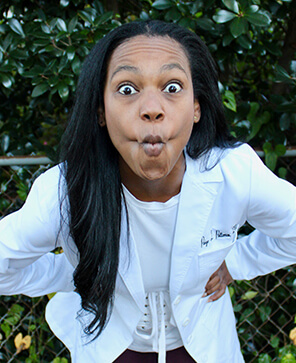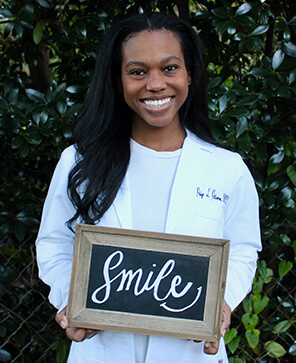 Favorite Dessert: Cheesecake squares
Favorite Hobbies: She enjoys working on puzzles, going to the park with her kids, and going to the movies with her husband.
Hometown: Born in Germany but grew up in Ashtabula, OH
Why Ashley Loves Dentistry: She is truly passionate about helping people and building relationships with her patients!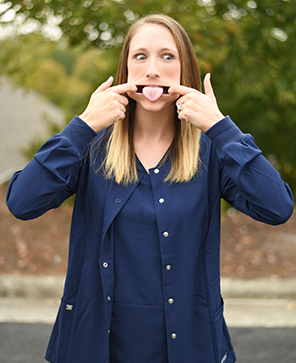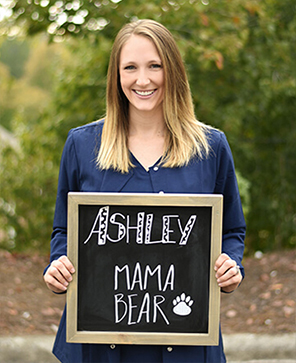 Favorite Dessert: Pineapple upside-down cake
Favorite Hobbies: She loves to bake and cook food for her family and friends. She also loves spending time with her husband and son.
Hometown: Burlington, NC

Why Courtney Loves Dentistry: Nothing brings a smile to her face more than helping others enjoy their own smile!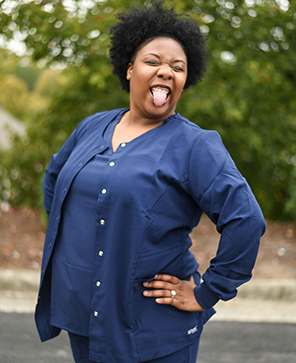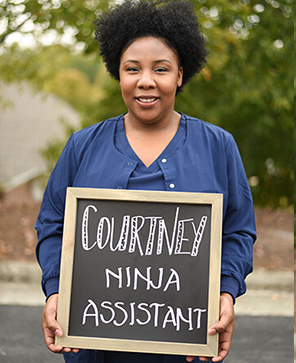 Favorite Dessert: Raspberry cheesecake
Favorite Hobbies: Traveling the world with loved ones and spending time with her beloved dog, Stevie Saige Blossom.
Hometown: Julian, NC
Why Lindsey Loves Dentistry: She enjoys making long-lasting relationships with her patients through a smile!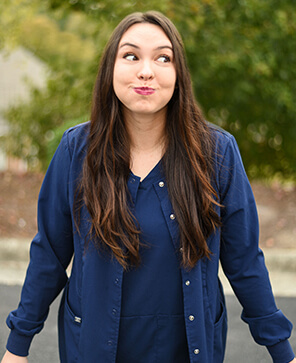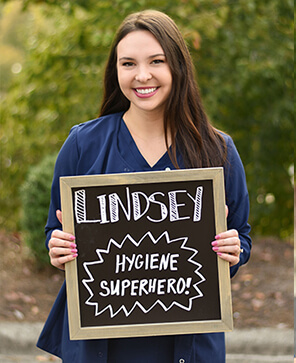 Favorite Dessert: Key lime Pie
Favorite Hobbies: I enjoy hanging out with my family and friends.
Hometown: Burlington, NC
Why Eleana Loves Dentistry: Smiles are contagious, who wouldn't want to work where everyone is smiling all day.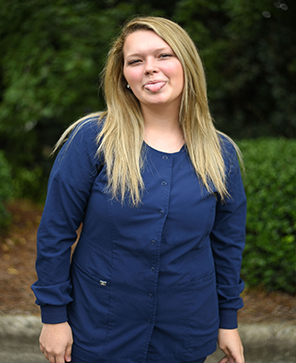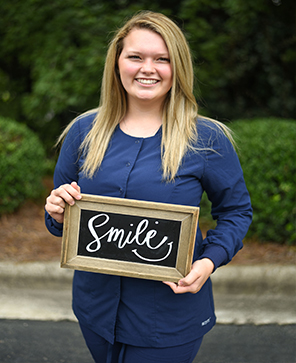 Favorite Dessert: Pound Cake & Cheesecake
Favorite Hobbies: Spending time with family and making drinkware.
Hometown: Burlington, NC
Why Rianda Loves Dentistry: The dental environment is so relaxing and the patients are amazing.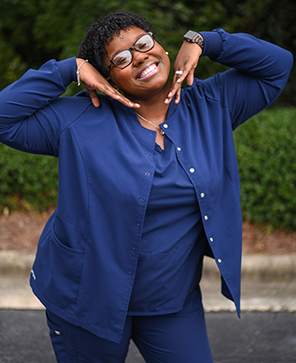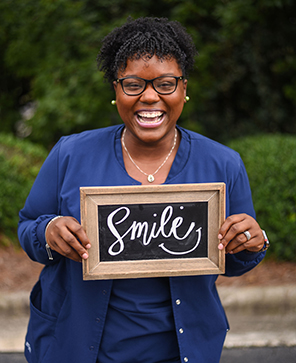 Favorite Dessert: Any I can get my hands on
Favorite Hobbies: I enjoy being outdoors, hiking, fishing, and camp fires.
Hometown: North Kingsville, Oh
Why Hannah Loves Dentistry: I find fulfillment in having a career based upon helping and educating others.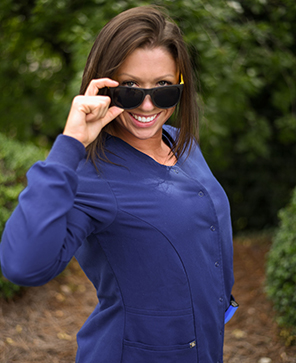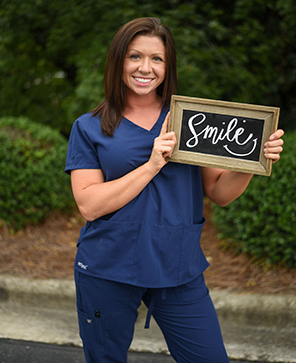 Favorite Dessert: Do I have to choose only 1?!
Favorite Hobbies: I love crafting, being outdoors, and spending quality time with my son, husband, and fur baby.
Hometown: Mebane, NC
Why Melissa Loves Dentistry: I enjoy connecting with others through smiles!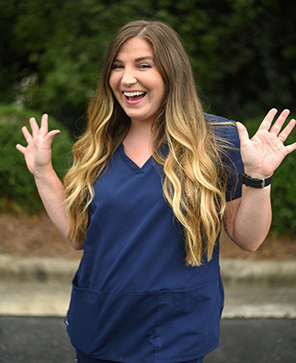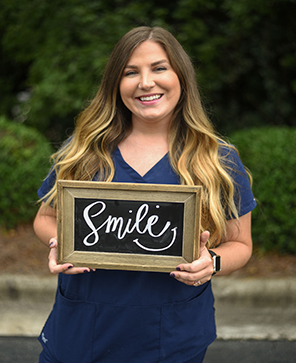 Previous
Next